DMRAA Chili Feed & Auction November 22, 2022 6:00pm

The 2022 Des Moines Radio Amateurs Association Chili Feed and Auction will be Tuesday November 22, 2022 6:00pm at the St Paul Presbyterian Church 6426 Merle Hay Rd, Johnston, IA 50131.  Admission is $10.  This includes both the meal and the auction. Bring the extra gear you haven't used for a while and put it […]
Recent items
Haven't been to the site recently? Here are some of the things you have missed:
Why not join us?

COVID Note: Please check current posts for updates on meetings.

The general meeting of the DMRAA is held the fourth Tuesday of each month at the Fort Des Moines Museum & Education Center on East Army Post Road in Des Moines, IA. The meeting begins at 7 p.m. and last for approximately an hour. Meetings are free and you do not have to be a licensed ham to attend our meetings.

COVID Note: Board meetings are currently being held virtually. Contact a board member if you are interested in attending.

Meetings of the board and officers are held on the first Tuesday of the month at the Euclid Avenue Hy-Vee meeting room on the second floor, starting at 7 p.m.

Use the contact page to contact the DMRAA for more information on the club's meetings and events.

DMRAA Fall 2022 Survey Results
Please find an abbreviated version of our recently conducted fall survey attached to this post. The board will be reviewing these items during upcoming meetings and making changes as necessary. The first change will be an increase in email notifications of meetings and events. A notification will be sent several days in advance of a […]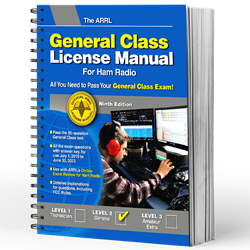 Amateur Radio General License Classes Start 9/28/22
The Des Moines Radio Amateurs Association sponsors classes geared towards earning the entry level amateur radio technician license and classes for upgrading from technician level to the general license level.  The instructors are members of the DMRAA that have volunteered their time. Amateur Radio General License Classes What: Amateur Radio General License Classes When: Wednesday […]
Click here to e-mail us information on your event!